Our Lady Gators host Brownsville Jubilee tonight at 6:00/7:30pm in their first district game of the season. Come and support our Lady Gators. Clear bag policy will be enforced. Get your tickets online or watch on
http://NFHSNETWORK.COM
#gogatorsgo

Our RHS Rattler Soccer Team will continue with their non-district schedule. Our Lady Rattlers host Edinburg Economedes at 6pm at RHS while our Mighty Rattlers travel to LJ to take on the Coyotes at 7pm. #goriogo #RGCGISDproud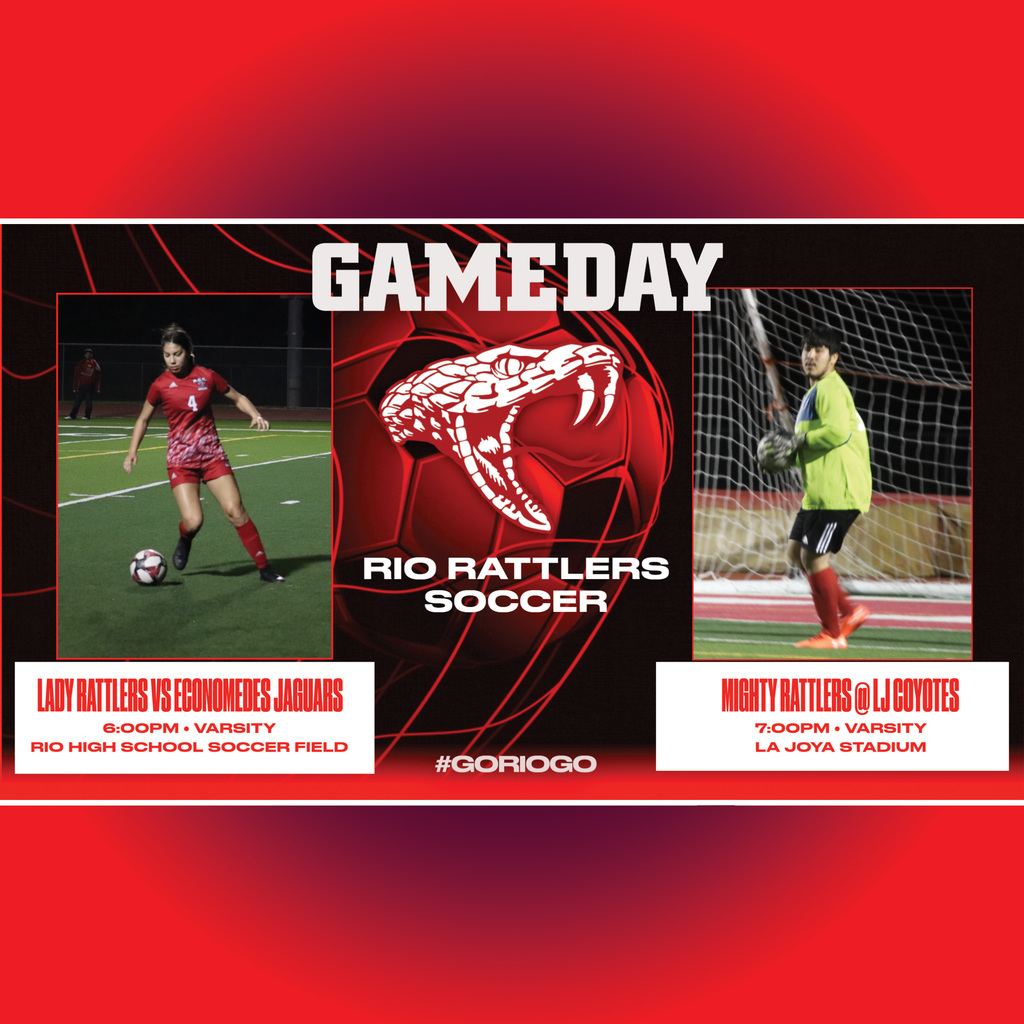 Rio Grande City High School will be hosting a Signing Day Celebration for student Serina Ramirez. The event will take place on Wednesday, December 14, 2022, at 2:30 PM in the Rio Grande City High School Gymnasium. Serina will be signing her letter of intent to play Track and Field for Texas Christian University in Forth Worth, Texas. #FEARTHEFROG

Congratulations to Grulla HS Volleyball Head Coach Juanita Gomez and her staff for leading the 2022 Sub 5A West All Star Team to a victory over the East Team 3-1. Three of our senior Lady Gators, Kiarabel Garza, Yoali de la Garza, and Aleynie Martinez competed along with other athletes from around the RGV. The All-Star Game was held on Sunday Dec. 11th at the McAllen Memorial HS Gym. Great job coaches and athletes for representing Grulla HS and RGCGISD with pride.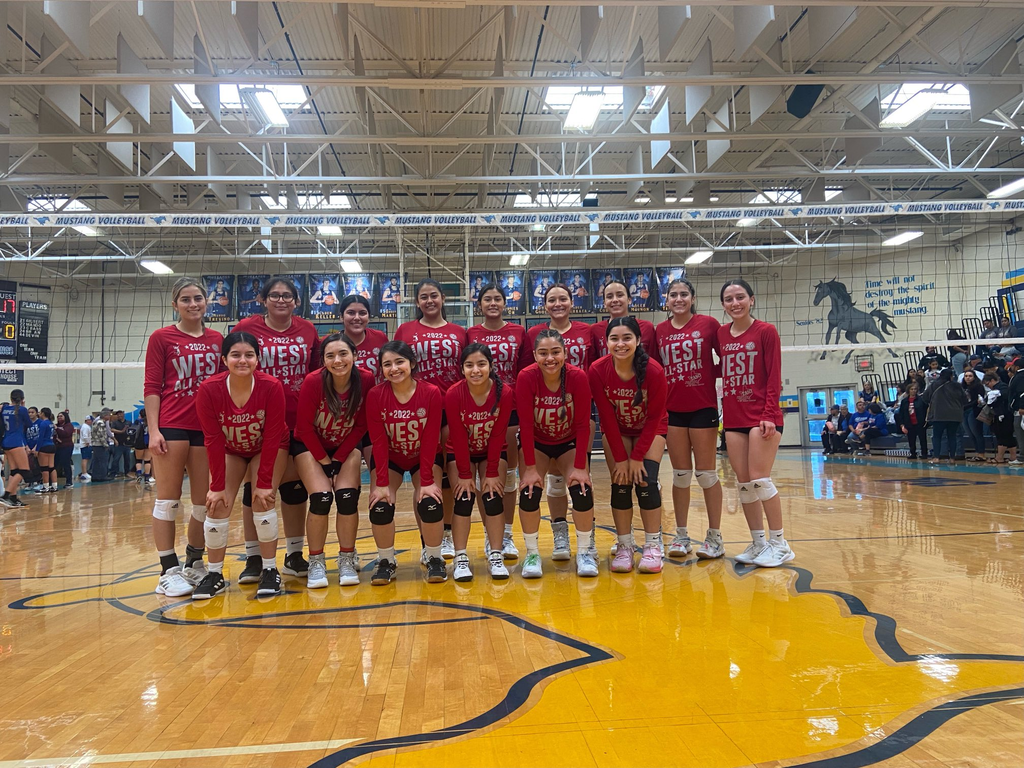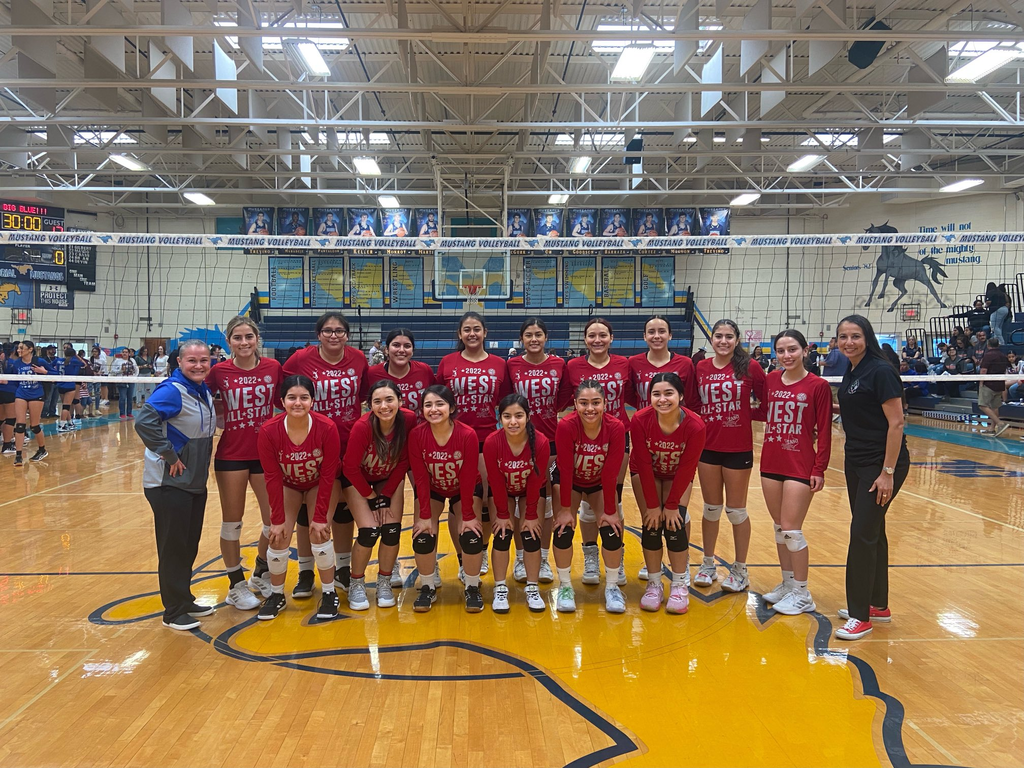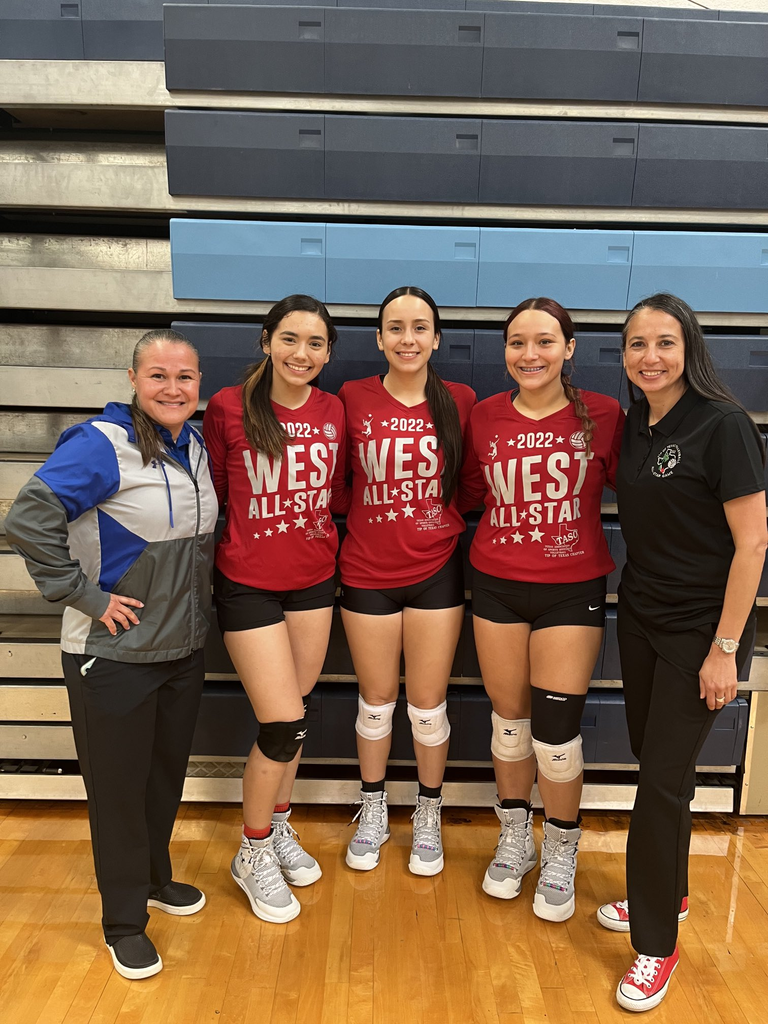 Our Mighty Gators will host the Roma Gladiators in a non-district game tonight at 8pm at the GHS Gym. Get your tickets online or watch live on
http://NFHSNETWORK.COM
. Clearbag policy will be enforced. #gatorpride #RGCGISDproud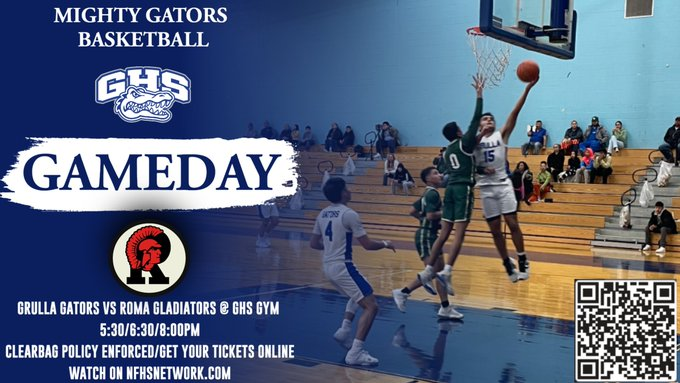 Best to our RGCGISD Athletic Teams that will be competing throughout the valley and region Dec. 8th -10th. #gorattlers #gogators

Congratulations to Veterans Middle School's Miley Pruneda and Yulyza Villarreal for placing 2nd in 8th grade girls doubles and Angel Reyes and Andres Reyes for placing 2nd in 8th grade boys doubles in the District Tennis Tournament held in Zapata. Awesome job to these players and the rest of the tennis team for giving it their all the whole season.

Our Mighty Rattlers will host the Donna Redskins tonight at 6:00/7:30pm at the Rio HS Gym in non-district action. Clear bag policy enforced. Buy your tickets online or watch live on NFHSNETWORK.COM #rattlerpride #RGCGISDproud

Our Lady & Mighty Gators will be back on the hardwood floor tonight in non-district play. The Lady Gators will host the Juarez-Lincoln Huskies at 6:00/7:30pm at the Grulla HS Gym while the Mighty Gators travel to La Joya to take on the Coyotes at 6:00/7:30pm. (9th, JV, Varsity). Best to our Grulla Gators tonight. Clear Bag policies will be enforced. #gatorpride #RGCGISDproud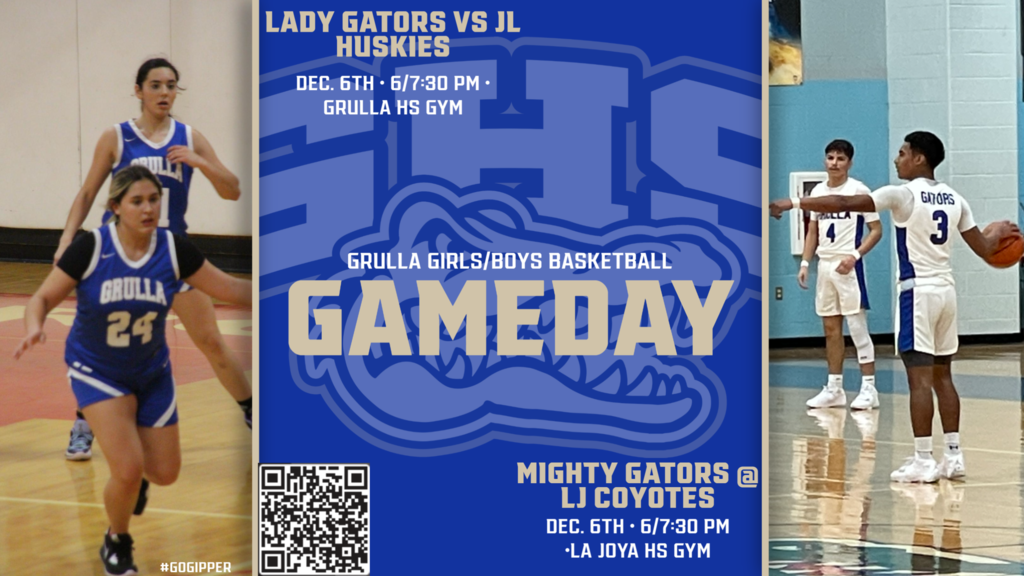 RGCGISD would like to thank the whole community that came to our event this past Saturday. We will keep the light display up for everyone who wants to see the beautiful lights orchestrated by everyone's participation in the district. The display will be open Monday - Thursday until 10 PM, then Friday - Sunday until 11 PM.

Rio Grande City HS student Isaac Pena recieved today the award of 2nd Team Cross Country Academic All State Team.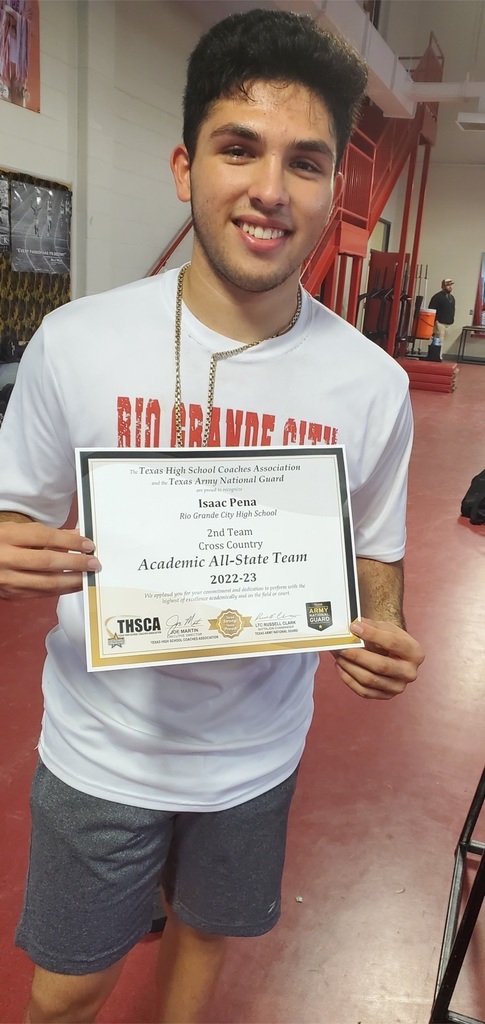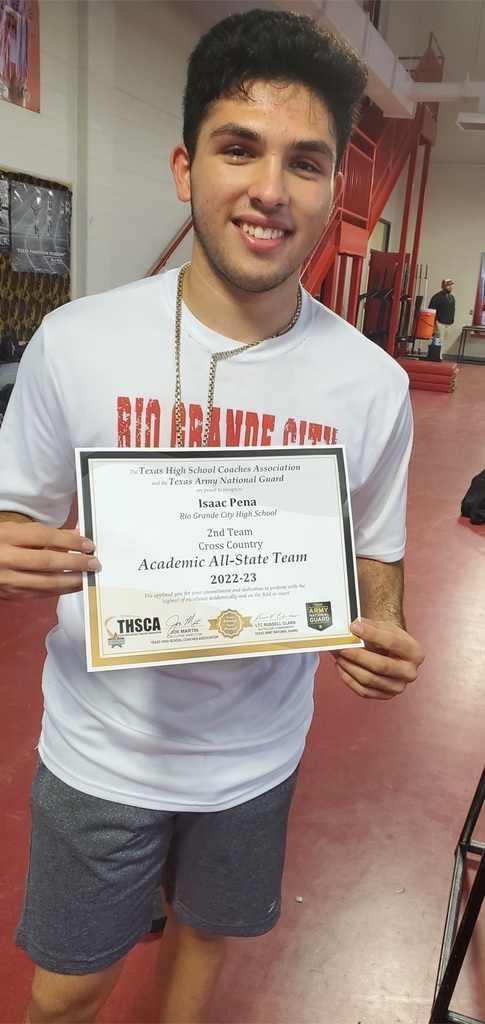 Congratulations to our Rio Rattlers Boys & Girls Wrestling Teams for a great performance at the Mcallen Memorial Wrestling Invitational held Dec. 2-3. The Girls finished 6th out of 29 teams and the boys finished 4th out of 29 teams. Below are individual top places from our Rattler student athletes. They will be competing at the Sharyland Invitational this Friday Dec. 9th. #rattlerstrong #RGCGISDproud 107-Vivien Canales 1st 235-Norissa Escobedo 2nd 138-Aiden Valdovinos 4th 150-Edrick Pena 4th 157-Landen Lopez 1st 165-Greg Vela 1st 285-Aidan Stafford 1st

The Fine Arts Department will be presenting Christmas Concerts throughout different campuses throughout RGCGISD. Make sure to come and see the talent RGCGISD has to offer with performances made by our students! Make sure to look at the schedule below to put it on YOUR schedule!

GAMEDAY: Our Lady Gators will play the visiting San Perlita Trojans tonight at 5:30/6:30pm at the GHS Gym. Scan the QR code for tickets and a clearbag policy will be enforced. #gatorpride #RGCGISDproud

Congratulations to our senior Grulla Gator Volleyball athletes Kiarabel Garza, Yoali de la Garza, and Aleynie Martinez for being chosen to play in the 4A East- West All Star Showcase on Sunday Dec. 11th at McAllen Memorial HS. The West team will be coached by our Grulla HS coaching staff led by Head Coach Juanita Gomez. #RGCGISDproud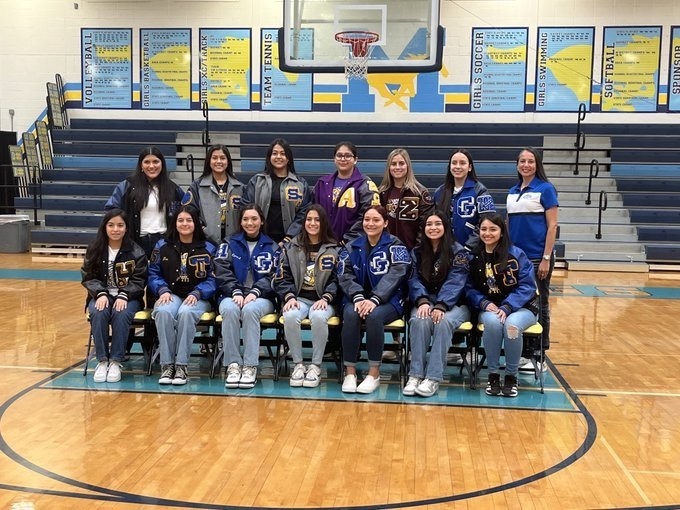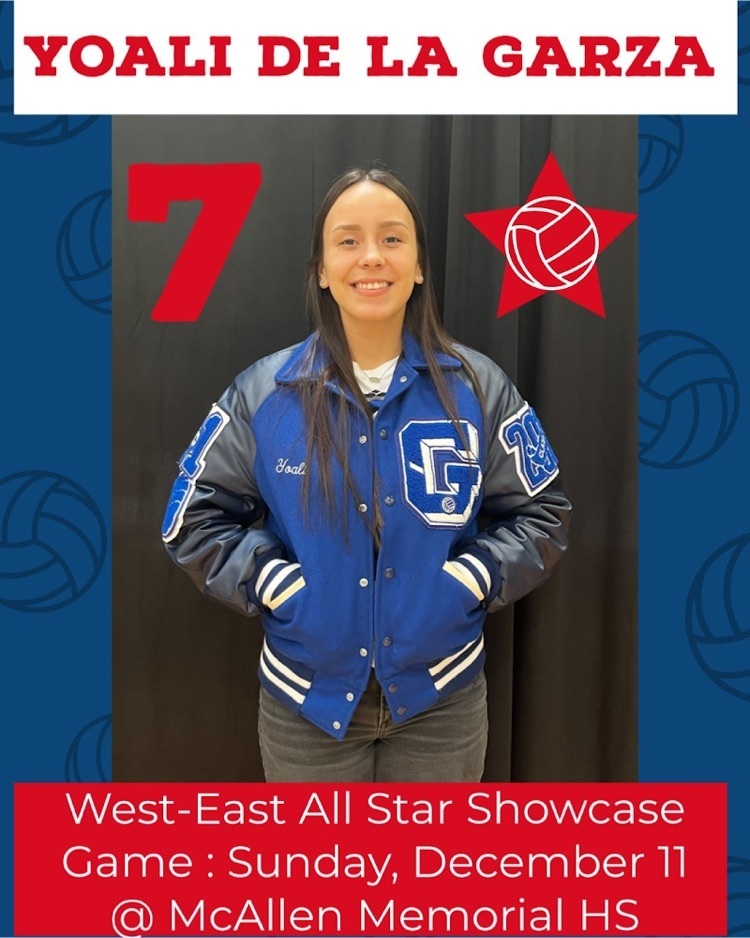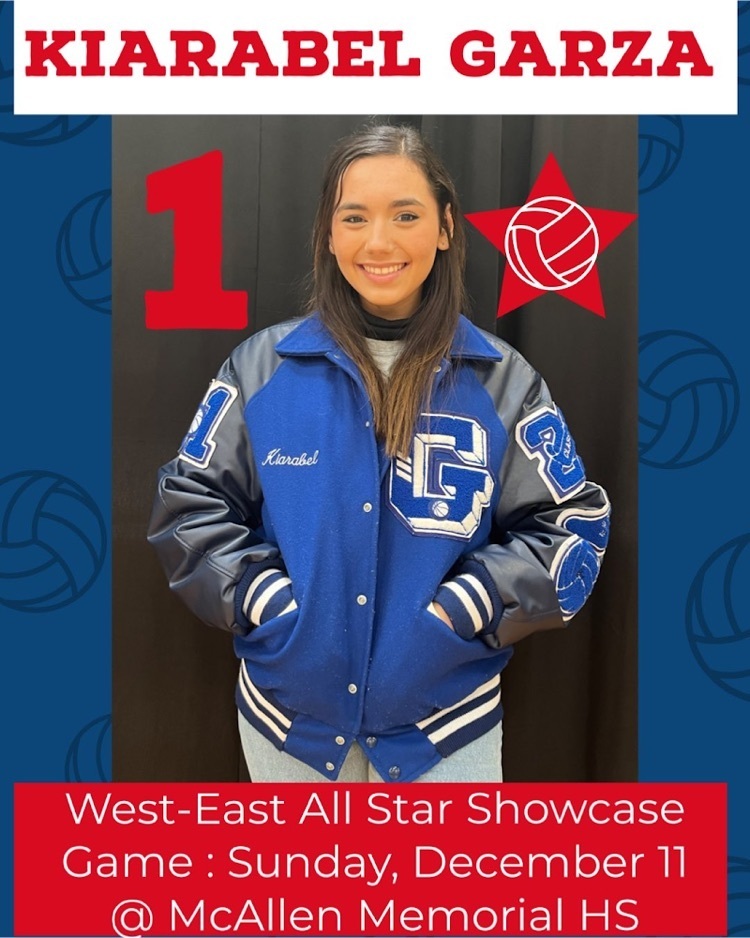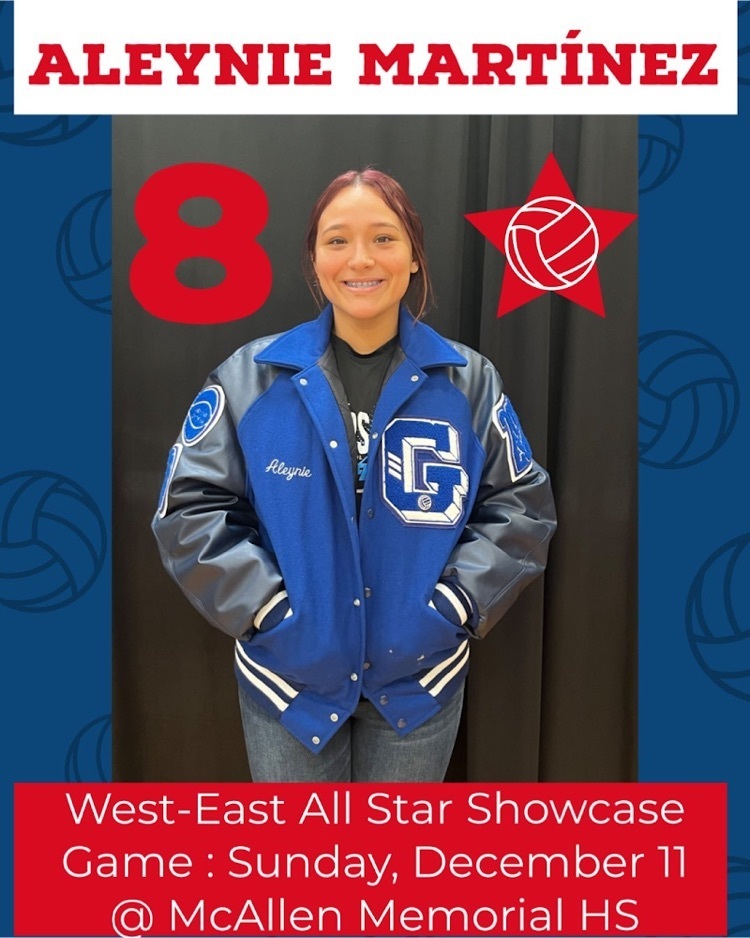 Gameday: Our Mighty Gators will be taking on the visiting Lyford Bulldogs in non-district action Sat. Nov. 19th at 1:30pm at our Grulla HS Gym. Scan the QR code for tickets or watch online on NFHSNETWORK.COM. #gatorpride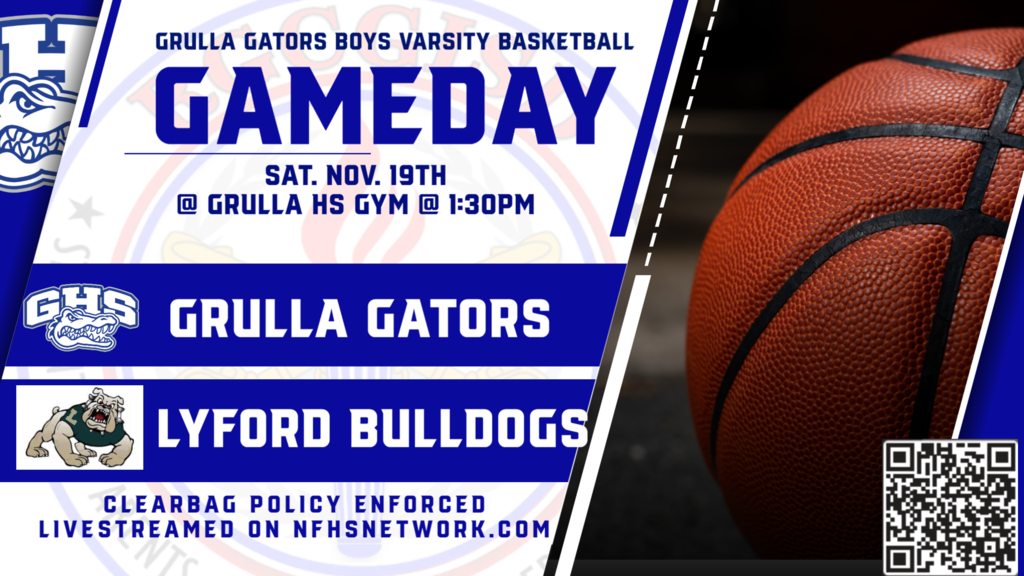 Matchday: Our Grulla Gators Boys/Girls Wrestling Teams will be competing at the PSJA Bears Tournament Sat. Nov. 19th starting at 9am. Best to our Mighty and Lady Gators. #gogatorsgo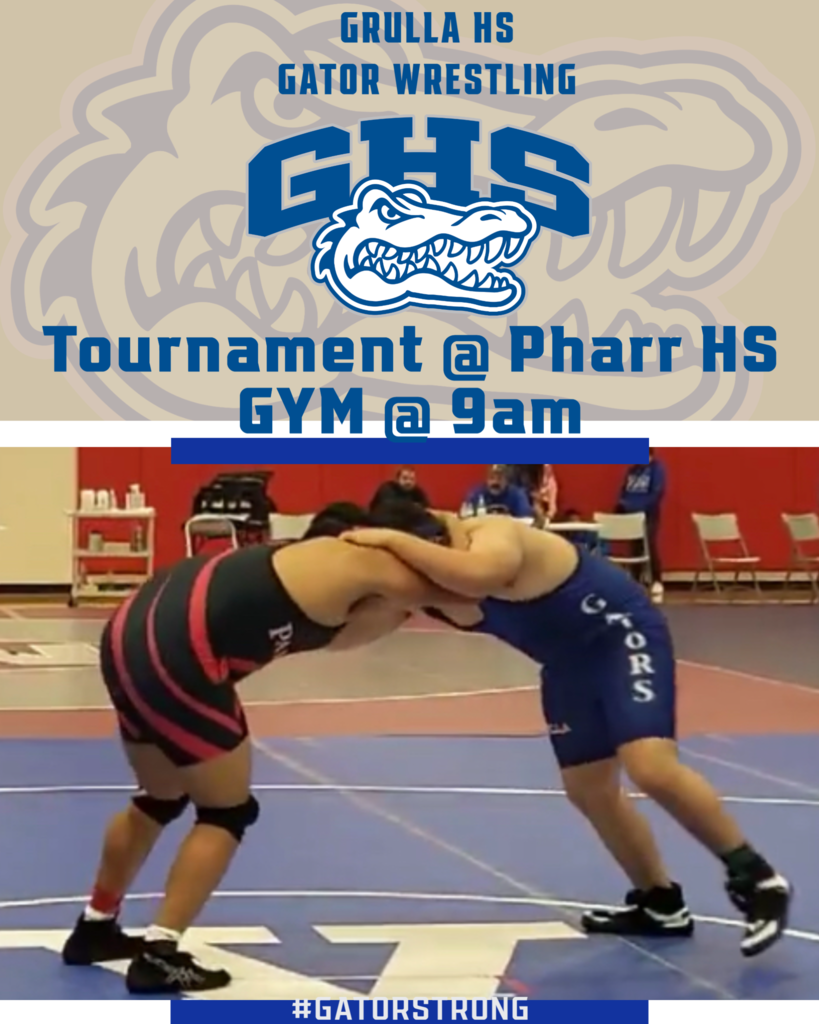 To all RGCGISD Parents: We will be having early release on Friday November 18, 2022 to start off the Thanksgiving Break. All campuses will be dismissing students by 12 PM noon. Enjoy your Thanksgiving Break by using this time to give thanks for our loved ones! Classes will resume Monday November 28, 2022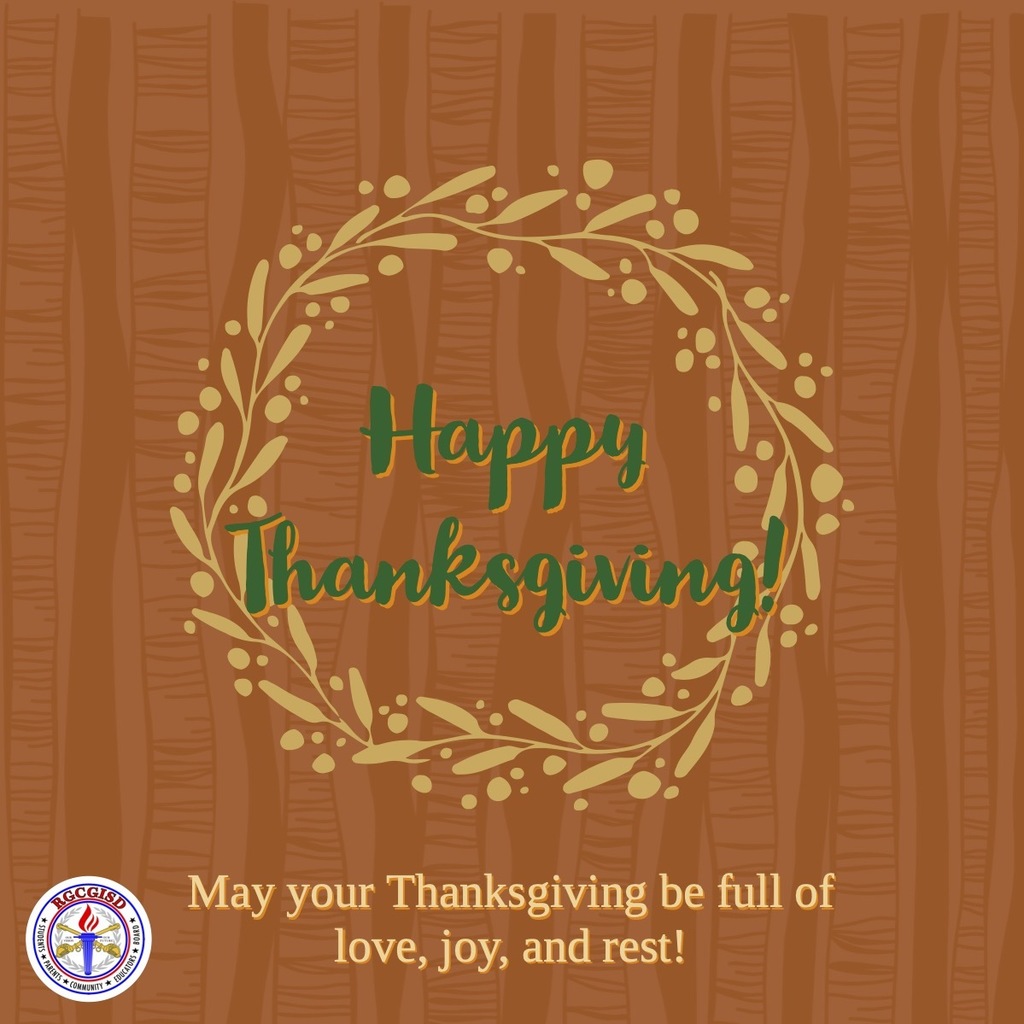 Our Girls/Boys Rattler & Gator Basketball/Wrestling Teams will be in action at several venues these next few days. Best to our athletes and coaches in their tournament, games and matches. #rattlerpride #gatorpride