Our Boys/Girls Rattler Wrestling Team will be traveling to Pharr-Vanguard in a tri-team match as wrestling season officially gets underway. Matches will begin at 4:30pm. #rattlerpride #RGCGISDproud

Tonight ACE will be hosting a Thanksgiving Dinner at Grulla Middle School from 5:00 -7:00 PM for all the parents of students in the ACE program!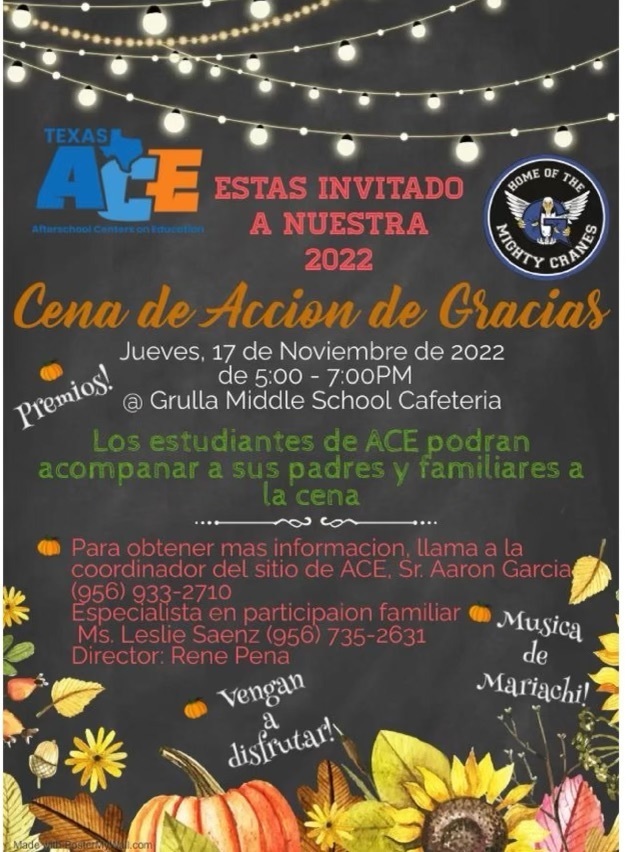 GAMEDAY: Non-district basketball play has officially begun. Our Lady Rattlers will travel to Valley View while the Mighty Rattlers will host the Mission Eagles. Get your home game tickets online or log on to
http://NFHSNETWORK.COM
to see livestreamed action. Clear bag policy will be enforced. #rattlerpride #RGCGISDproud

Non-district basketball play has officially begun. Our Lady Gators will travel to Roma to take on Lady Gladiators at Roma HS Gym while the Mighty Gators will host the Progreso Red Ants at our GHS Gym. Buy home game tickets online or log on to
http://NFHSNETWORK.COM
to see home livestreamed action. #gatorpride #RGCGISDproud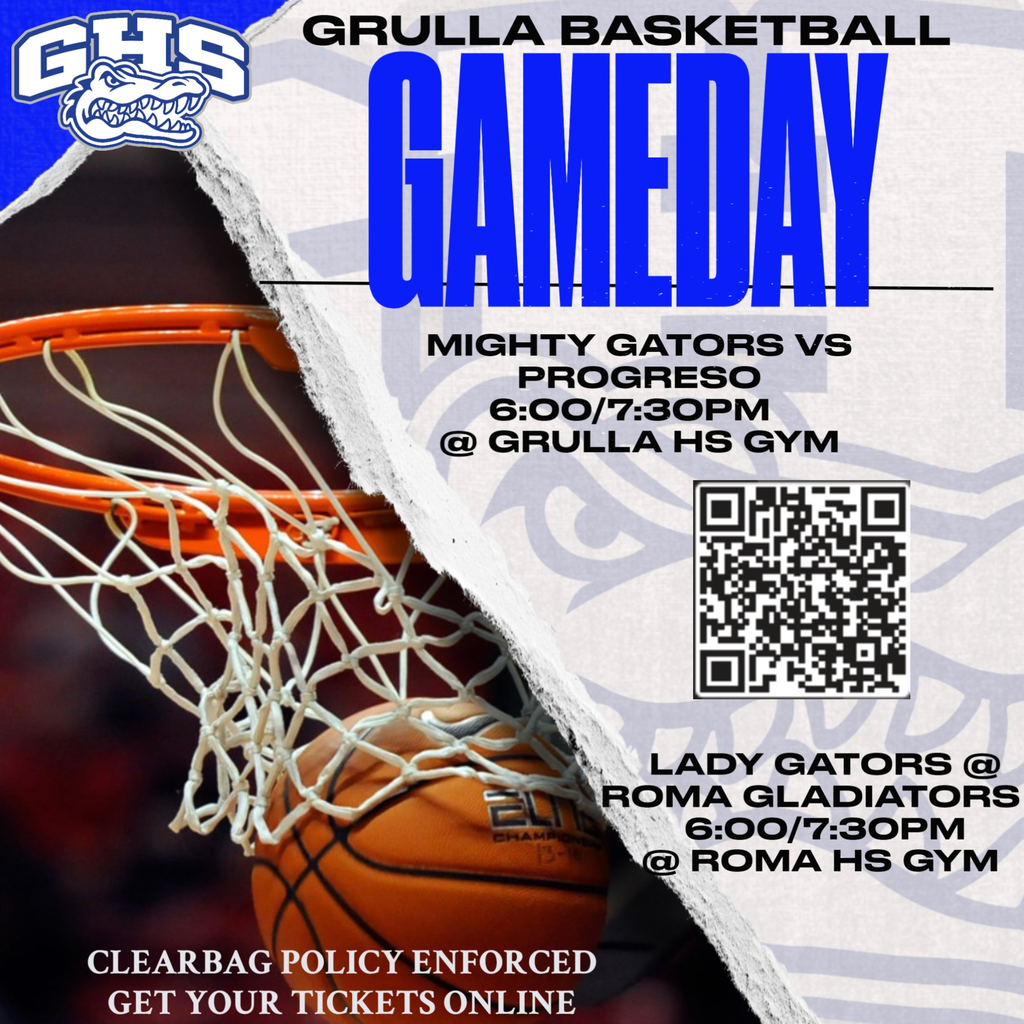 Mrs. Clarissa A. Ibañez, RGCGISD Director of Student Assessment together with other RGCGISD Campus Testing Personnel attended the 37th Annual Texas Assessment Conference on November 7th-9th. Celebrating its 37th year in 2022, the Texas Assessment Conference remains the only statewide conference dedicated to providing the latest information on assessment, testing, and accountability in education — elementary, secondary, and post-secondary. Attendees received the latest information from state agencies and policymakers, who shared the best implementation practices in schools, districts, colleges, and universities. They were able to meet and confer with Texas Commissioner of Education, Mike Morath who addressed the group and focused on how educators need to keep working hard to get better for our students. Morath emphasized the importance of assessment and accountability and specified "If you don't measure it, you don't know what to improve." He reflected on the impact of COVID-19 and how it created an unprecedented education disruption across the state with local school districts, policymakers, and other external stakeholders looking to the Texas Education Agency (TEA) for guidance and support. He stressed and reiterated that TEA is dedicated to providing increasing levels of support to all educators, students, and families. Commissioner of Education Mike Morath emphasized how the agency continues to support Texas school districts. The RGCGISD Testing Staff also attended many informative and enlightening sessions led by Mr. Jose Rios, TEA Executive Director for Student Assessment and his staff. In those particular, sessions and they were able to gain memorable insight and valuable information to empower and prepare everyone at their respective campuses for all upcoming state-mandated assessments. Mrs. Ibañez and all the Campus Testing personnel who attended the informative and memorable conference want to thank Mr. Adolfo Peña, Jr., Superintendent of Schools and The RGCGISD School Board of Trustees for allowing them the opportunity to attend and bring back such valuable information!

From our Superintendent, Adolfo Pena Jr, our entire School Board of Trustees, and everyone at RGCGISD, we would like to take this opportunity to thank all of the men and women who have proudly put on a uniform and served our country. It was Charles B. Rangel who said, "Honoring the sacrifices many have made for our country in the name of freedom and democracy is the very foundation of Veterans Day." We salute you and please know you have our everlasting gratitude. "The willingness of America's veterans to sacrifice for our country has earned them our lasting gratitude." — Jeff Miller

All-District Recognitions: Congratulations for a successful volleyball season at Grulla HS including the 2022 Volleyball 🏐 All-District Honors for our Lady Gators. Way to go Lady Gators and coaching staff. #gatorstrong #RGCGISDproud

Girls Varsity Basketball: Our Lady Gators and Lady Rattlers are at basketball tournaments beginning today Nov. 10th -12th around the area and region. The Lady Gators will be playing at the LJISD Tournament and the Lady Rattlers will be playing at the Corpus Christi ISD Tournament. Best to both of our teams as they work toward a successful district season. Both teams will continue with non-district play on Tuesday Nov. 15th.

Rio Grande City High School Students will now have a chance to compete in ESPORTS! Make sure to check out the details on the flyer!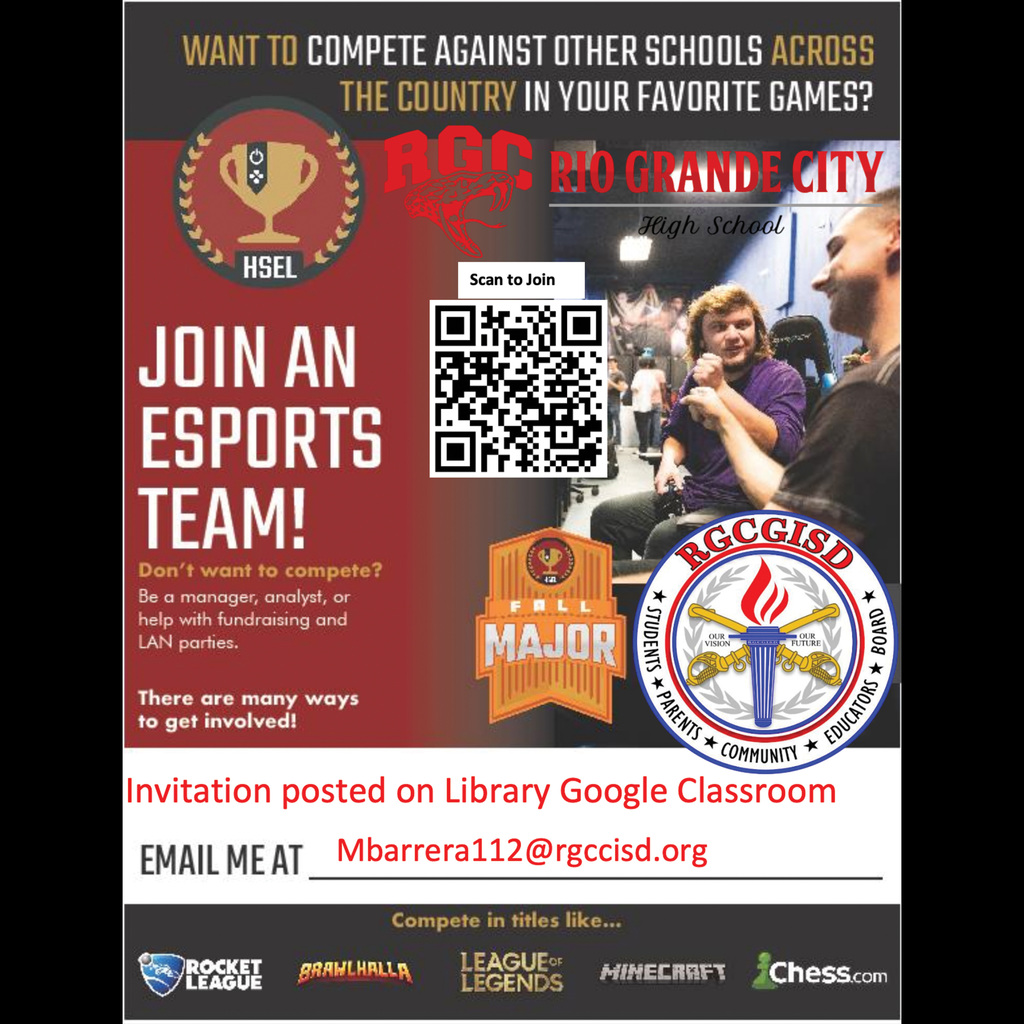 Reminder that tomorrow RGCGISD will be hosting a breakfast and a program afterwards for all the veterans of the community! Make sure to read the flyer below for more details!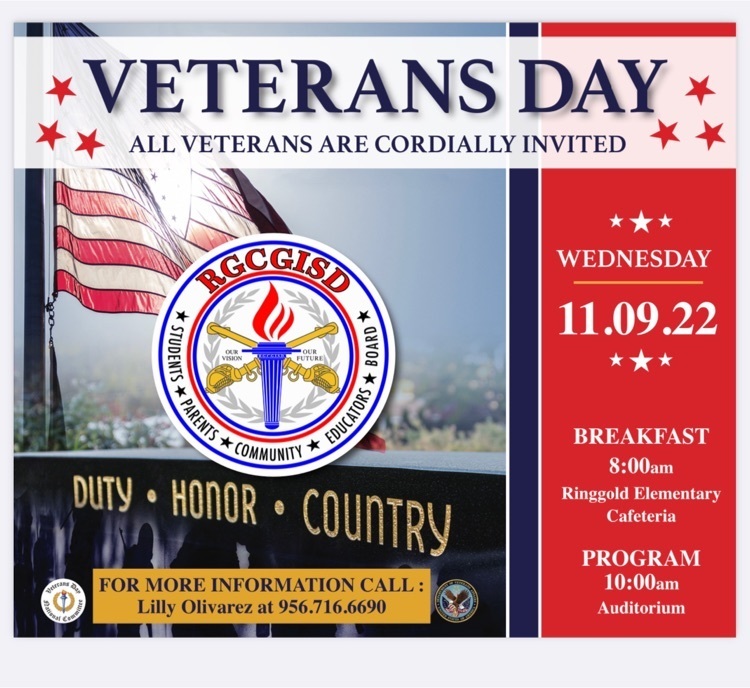 Congratulations to Grulla Gators Seniors Kiarabel Garza for earning 2nd Team Academic All-State and Senior Aleynie Martinez for earning Honorable Mention Academic All-State from the Texas High School Coaches Association. Great job representing our district and the sport of volleyball. #gatorpride #RGCGISDproud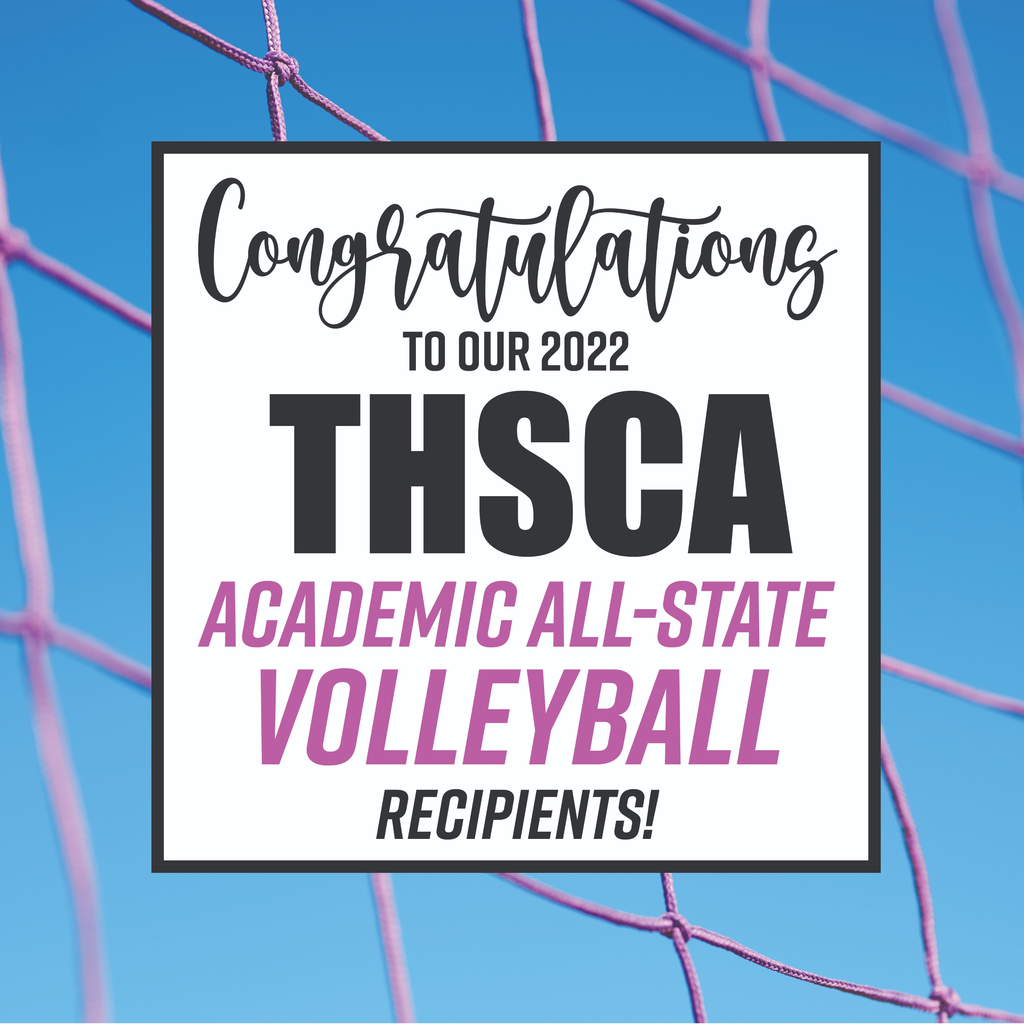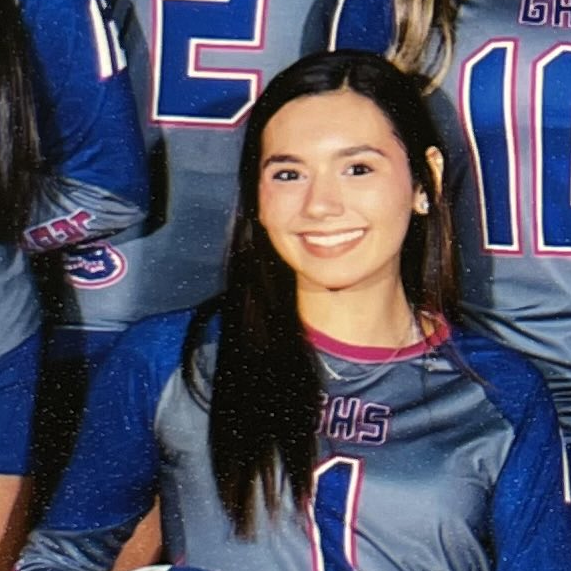 Congratulations to Rio Rattler senior Isaac Peña for being recognized by the Texas High School Coaches Association as an Academic All State 2nd team in Cross Country. Great job representing our district and the sport of CC. #rattlerpride #RGCGISDproud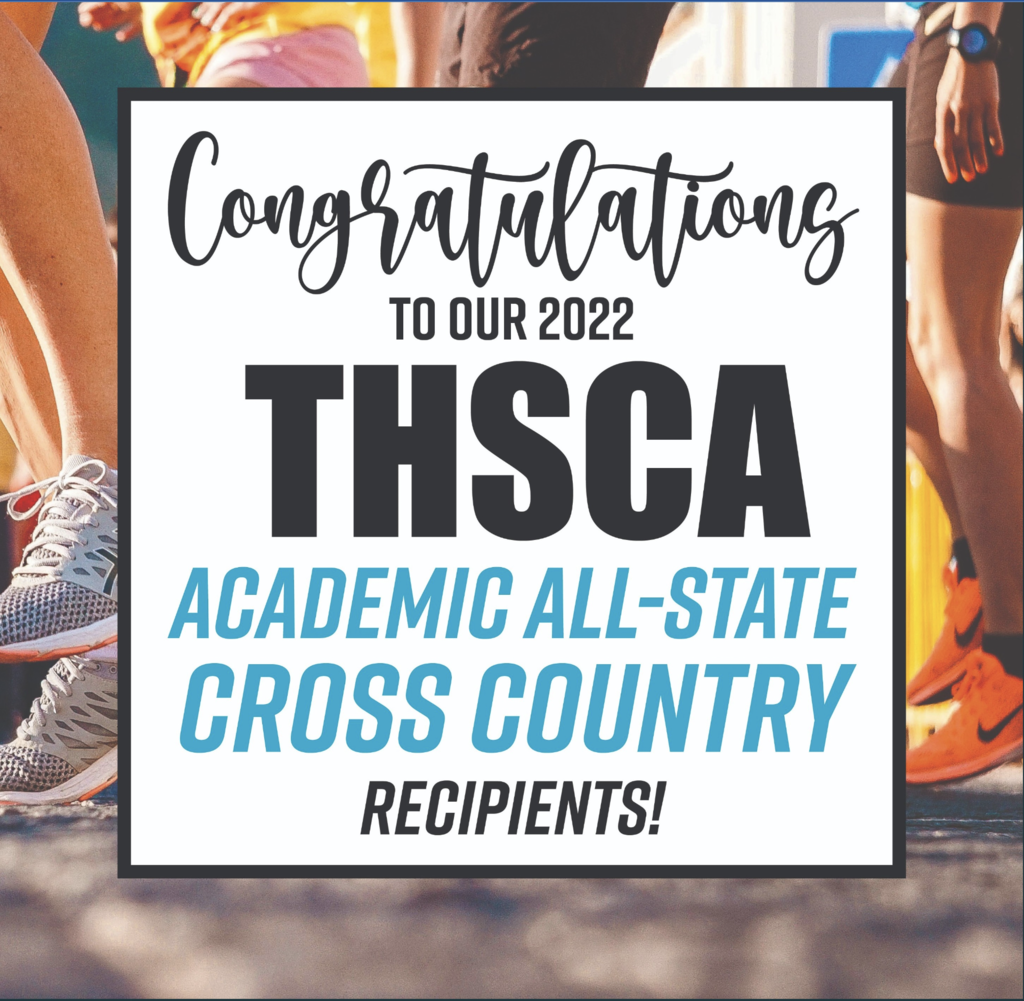 Reminder to our Sensational RGCGISD Employees: As stipulated during RGCGISD's Regular School Board Meeting held on September 10, 2022 every single one of our full time employees will be receiving a one thousand dollar ($1,000) stipend and every one of our tutors and substitutes will be receiving a five hundred ($500) stipend on November 11, 2022, before we release for Thanksgiving holidays. As relayed in said board meeting, our Superintendent and School Board of Trustees value all of our amazing employees and the devotion they have shown to their crafts. It is due to this significant contribution that the district earned an "A" rating from TEA for the first time in history in Academics and Finances. RGCGISD has been able to increase our enrollment almost back to normal after the pandemic, becoming one of the first school districts in the valley to accomplish this feat. The district is also in the process of building and renovating many buildings that will serve their purpose for years to come for our students. We have so many reasons to celebrate, and our personnel and staff are at the forefront. We hope that this stipend will ensure the beginning of a wonderful holiday season. Once again, a most sincere thanks to every one of our magnificent employees.

BI-District Playoffs: Congrats to our Mighty Grulla Gators for reaching the 4A-State Playoffs. The bi-district playoff game will be played this Thursday, Nov. 10th, vs the Sinton Pirates at the Jersey Bull Stadium in Falfurrias, Tx at 7pm. Tickets will be sold at the gates at $6.00. Come out & support our Mighty Gators. #RGCGISDproud #gatorstrong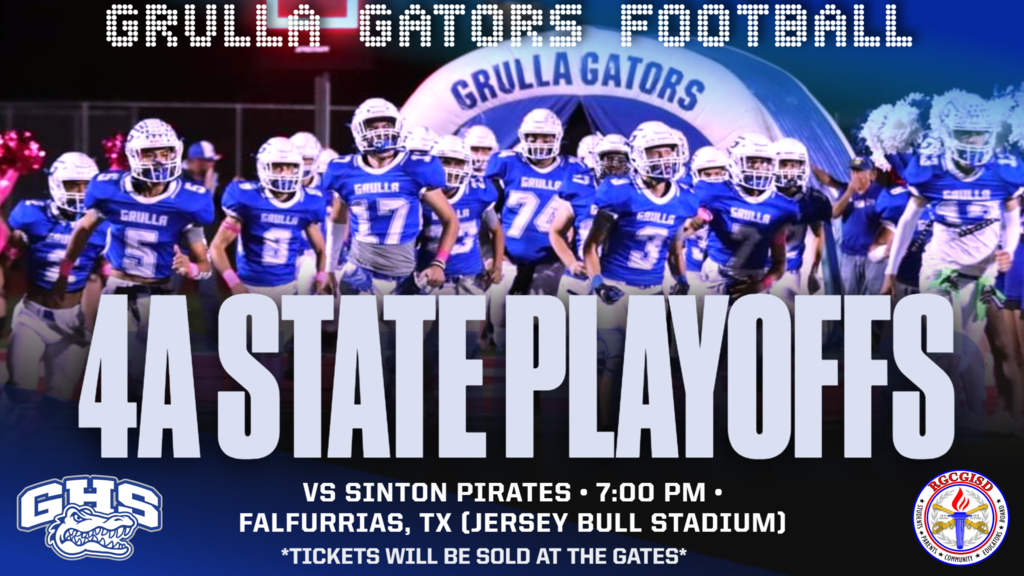 Reminder that tomorrow will be a Professional Learning Day! This means that there will be no classes. More Details below!

There will be no classes across the district Monday, November 7th, 2022. Instead, teachers and staff will have Professional Learning sessions. A Huge thanks to everyone attending and leading these training sessions, as they are intended to keep our team up to date with the latest strategies to teach our students and continue to give them experiences that last a lifetime.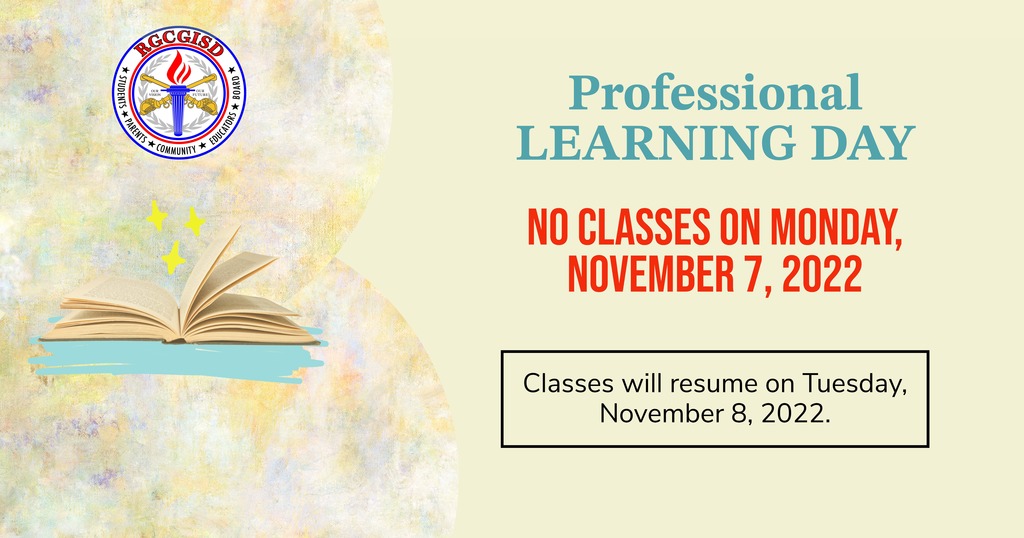 Our Mighty Rattlers will be traveling to PSJA Stadium to take on the PSJA North Raiders tonight at 7pm. Best to our Mighty Ratters in their season finale. Tickets available online by scanning the QR code and a clearbag policy will be enforced. #gorattlers #RGCGISDproud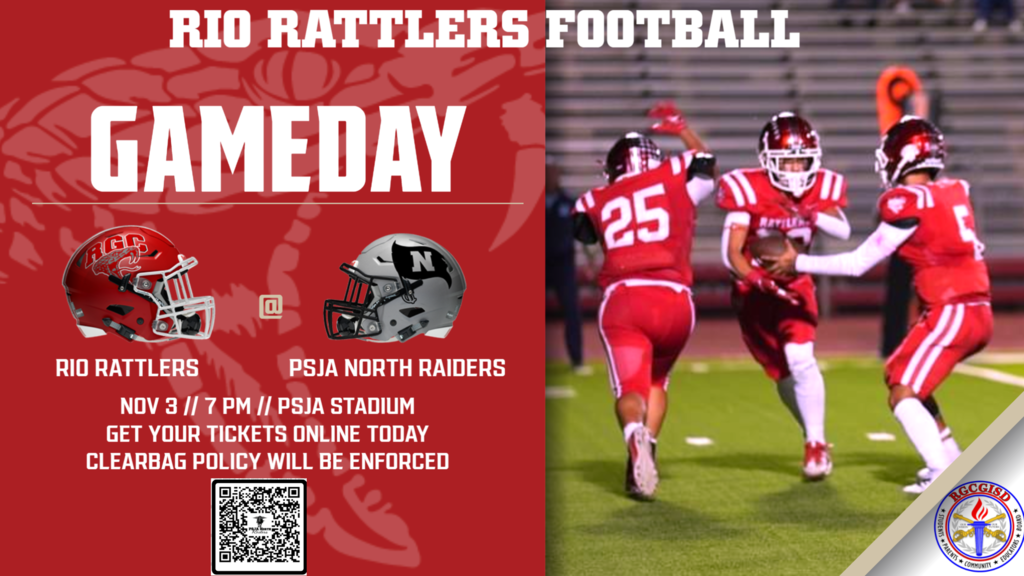 RGCGISD would like to make sure that everyone in our community has a safe and enjoyable Halloween this year! Below are some tips if you plan to go trick or treating.

Reminder that today RGCGISD will be hosting a trick or treat event at the Fort Ringgold Parade Field! Hope to see you here!

Red Ribbon Week